Mezco Toyz is keeping the buzz going leading up to Toy Fair 2018, which kicks off in New York later this month.  This morning the toy maker teased Living Dead Dolls series 35 with a toy fair product reveal of one of the series' dolls.
The new doll, named Galeras is named after the most active volcano in Columbia and by the looks of the fire in her eyes, there's definitely a fire burning inside her much like her volcano namesake.  Living Dead Dolls series 35 marks the 20th anniversary of and Galeras is just one of the exciting new dolls that will be released to celebrate.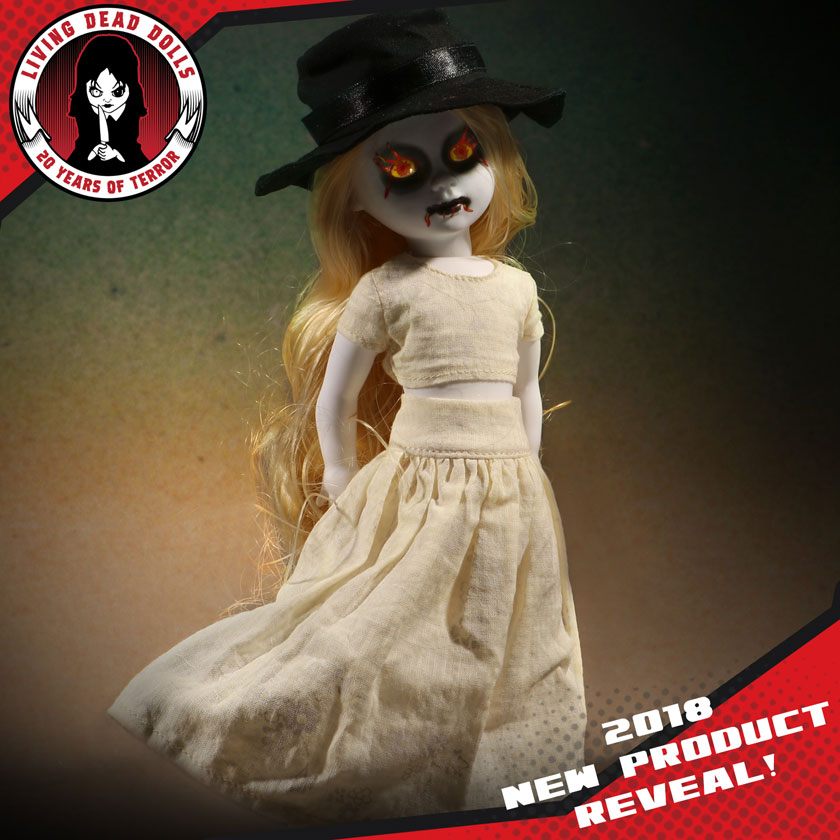 Galeras stands at approximately 10″ tall and comes in a two-piece dress and removable hat.  Galeras also features rooted hair and five points of articulation.
The rest of Galeras' "infernal companions" will be revealed at Toy Fair 2018, which kicks off on February 17.