Last year Living Dead Dolls celebrated the release of Annabelle: Creation by re-releasing their Annabelle Living Dead Doll as well as a scale replica of the doll from the film.  Yesterday, Mezco Toyz announced that they've conjured up another doll from the popular film series, this time borrowing a character from the second film in the Conjuring franchise, The Nun.
The Nun was introduced in The Conjuring 2 and quickly became a terrifying fan favorite, earning herself a post-credit sequence in Annabelle: Creation. This summer, The Nun stars in her own self-titled film exploring the unholy origin and dark secrets in her past.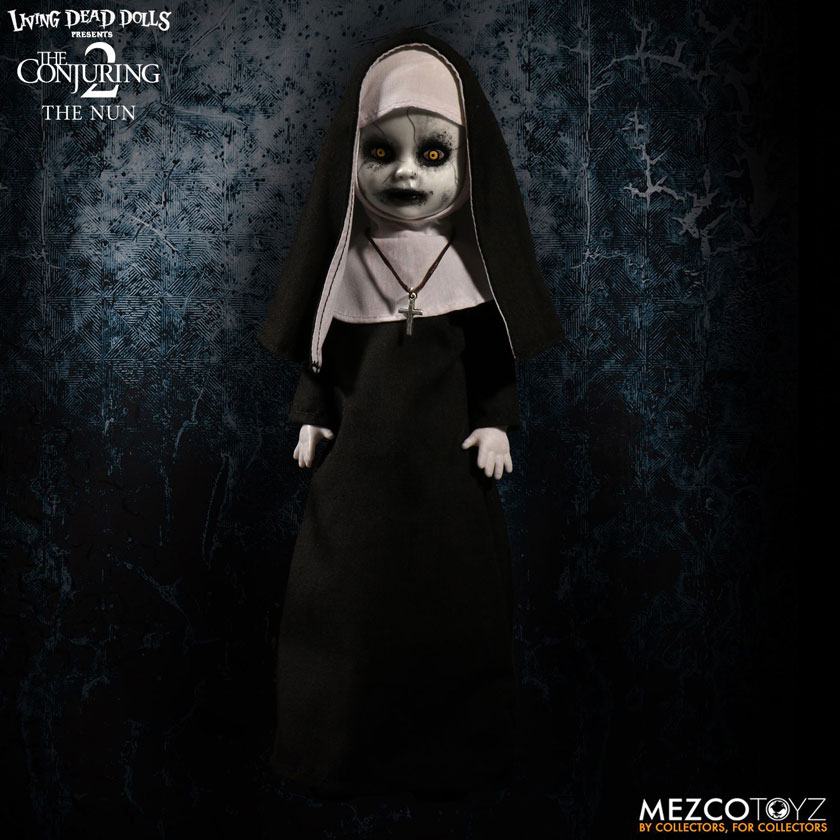 Standing at 10 inches tall, The Nun comes dressed in her trademark nun's habit with a cross necklace and features five points of articulation.
The doll is scheduled to ship later this summer and can be pre-ordered through the Mezco Toyz website for $46.