Mezco Toyz has been teasing a number of great horror releases ahead of Toy Fair 2018.  So far we've seen a Stylized Exorcist teased and Bride of Chucky Flatzos, but today, Mezco announced quite the treat with their 1978 Michael Myers Living Dead Doll.
Standing at 10 inches tall and wearing his classic blue jumpsuit, this Michael Myers was made to look like the classic Halloween villain.  Complete with signature knife and dark piercing eyes, this is a must-have for Living Dead Dolls and horror collectors.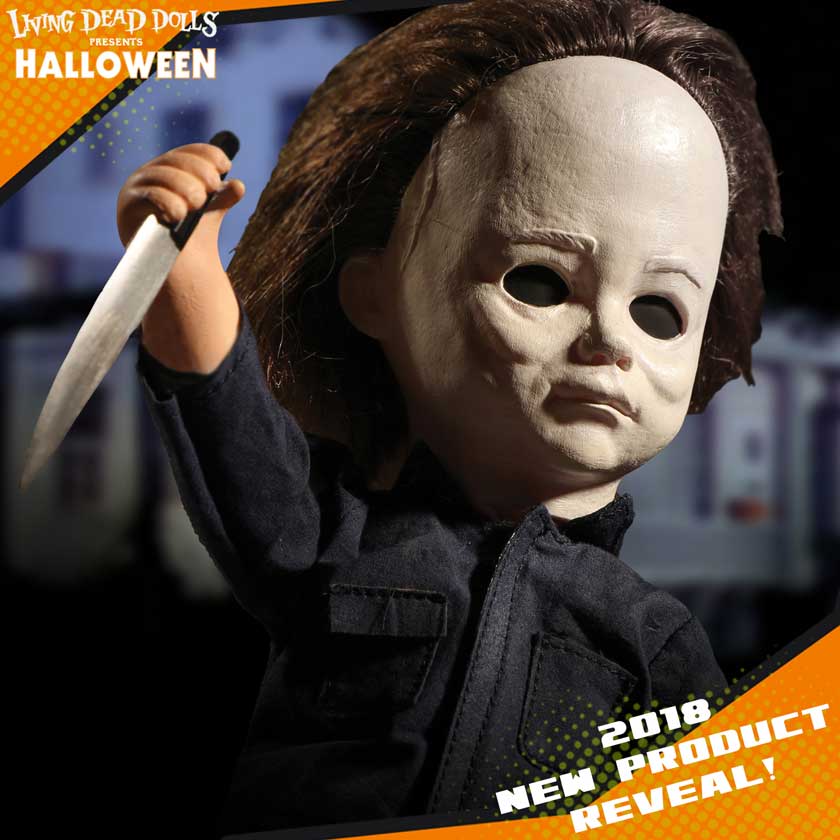 No further details were provided with this product tease, so price and availability are sure to be unveiled when Toy Fair 2018 kicks off on February 17.