With Toy Fair 2018 just weeks away, Mezco Toys has begun unveiling some of their products for this year's event.  Yesterday, the toy company revealed an all-new product that is sure to get fans of The Exorcist excited.  Named Stylized Exorcist, the toy depicts Regan from the classic horror film in Mezco's unique deformed stylized line.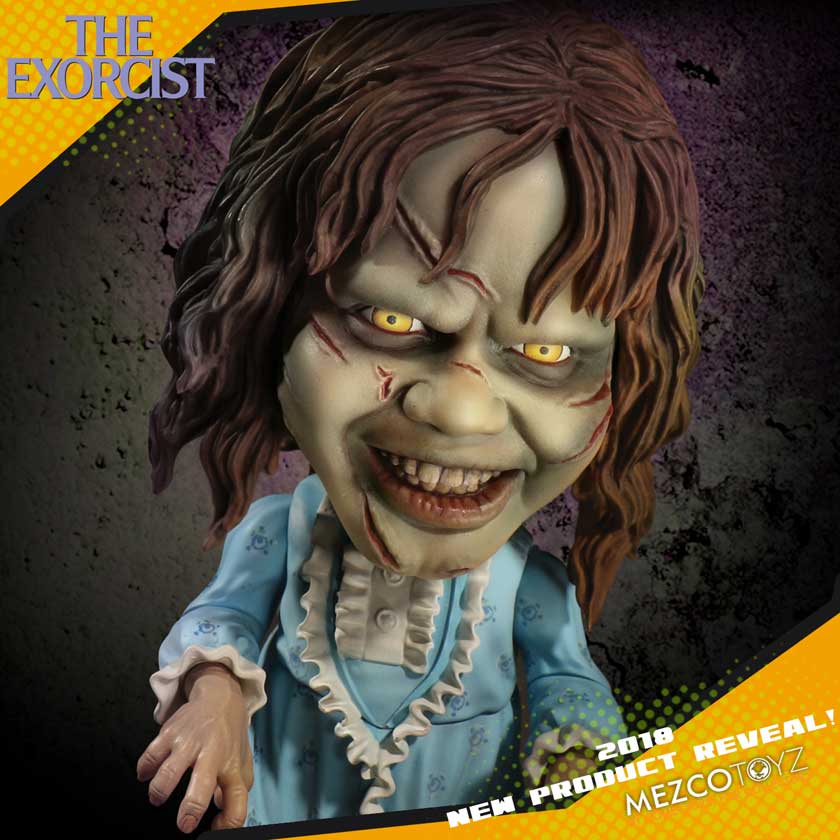 The doll stands approximately six inches tall and is designed with film accuracy.  Included with the toy is a pair of interchangeable legs that allow Regan to sit in her iconic maniacal pose. (Projectile vomit not included)
No further details were provided with this product tease, so price and availability are sure to be unveiled when Toy Fair 2018 kicks off on February 17.